Welcome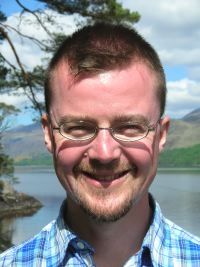 Hello my name is Jonathan Willet, the owner and operator of Red Kite Tours. I am based near Inverness and I offer you the very best wildlife guiding in the Highlands.

There is a huge range of habitats and species within an hour and a half of Inverness. From the majestic peaks of Wester Ross with their Golden Eagles to the leaping Dolphins of the Moray Firth.

If you want to see something specific, be it plant, animal or insect, then I will come up with an itinerary that will do just that. If you just want to see everything, then I'll do my best but it might take you a lifetime! If you don't have quite that length of time on your visit I can give you views of much of the wonderful wildlife we have here on one of my day tours.
I prefer to spend most of the tours out of a vehicle; not only is it better for the environment but you get a far better look at the wildlife around us from the majestic eagle to the humble lichen. I offer tours all over the Highlands but specialise in the Black Isle, a penninsula just 10 minutes from Inverness that is packed with wildlife.

If you do come on my tours then you will hear lots about the wildlife but also be prepared for some history, tall tales, geology, local gossip and a smattering of Gaidhlig. I also know where all the best tearooms and pubs are should you feel in need of a cup of tea or something stronger after the tour has ended.

I am a member of WildScotland, the Scottish Wildlife Tourism association and I follow the Wild-Scotland Best Practice Guidelines on Wildlife Watching to ensure that your enjoyment can be shared by many others in the years to come.